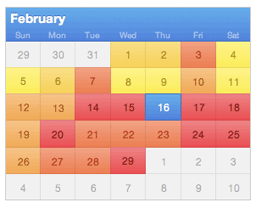 Merce Cunningham, who performed a revolutionary role in modern dance (not really my thing, but interesting), was interviewed by Terry Gross on Fresh Air in 1985 when he was 66. He performed until he was 70 and his company only dissolved recently (2011) two years after the end of his life.

During the interview he talked about his approach to dance as he got older (play the whole thing or go to 15 minutes into the interview to hear what he says about dancing as he got older). This led me to think in terms of setting goals just a few years out – 3 to 5 years – rather than planning tasks that would take 10 to 20 years. Sure, you should think about the long-term strategy, but in planning your more immediate work, you should only plan a few years out.
[Photo: from PBS "A Lifetime of Dance" 2001]
I have adopted two primary working rules that guide my participation in projects:
Even while thinking ahead 10 or 20 years, plan only those things you can accomplish in 3 to 5 years;
Only participate in events and organizations where you can make an actual and immediate contribution. Go ahead and attend events where you can learn, but be sure they are aligned with the contribution you wish to make during your 3-year-plan.
The first goal makes it possible for me to accomplish things that I can quantify and see. The second goal helps me "not waste my time."