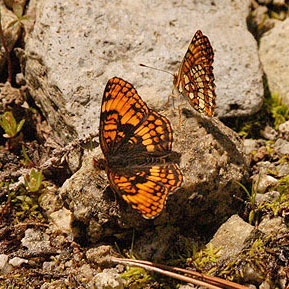 Much as my best days are those on which I "learn a lot," I find that some of my best days are also "totally scattered and almost devoid of billable hours." In the last three days I've probably addressed ten problems for ten different people, and although I've billed out a good number of hours to a couple of clients, the majority of the others aren't getting a bill at all. How do you feel when you're in this kind of situation—is this extreme attention deficit disorder, or is there something useful to be learned from this kind of behavior?
Well, actually, some tasks for these small clients had been hanging around for as long as several months. Clean cups, clean cups![1. "I want a clean cup," interrupted the Hatter: "let's all move one place on." from the chapter A Mad Tea-Party in Alice's Adventures in Wonderland] It feels wonderful to have these out of the way, finally. If you have a pile-up of things waiting to be done, doesn't it feel better finally get them completed?
In most of these cases I didn't charge anything for the work because these clients were already struggling with their budgets. And with some I have ongoing pro-bono arrangements, but I couldn't get to their projects earlier because I've been overly busy for months now.
So a few days days of rationed time for the big clients, and some focused time each day on the smaller jobs, none of which took more than 4 hours, and they are now just completely out of the way! Did I short-change the paying clients? Nah, because this weekend I'll "pay the piper" and get lots of work done on the big projects, but I will feel great that all those little nagging jobs are out of the way.