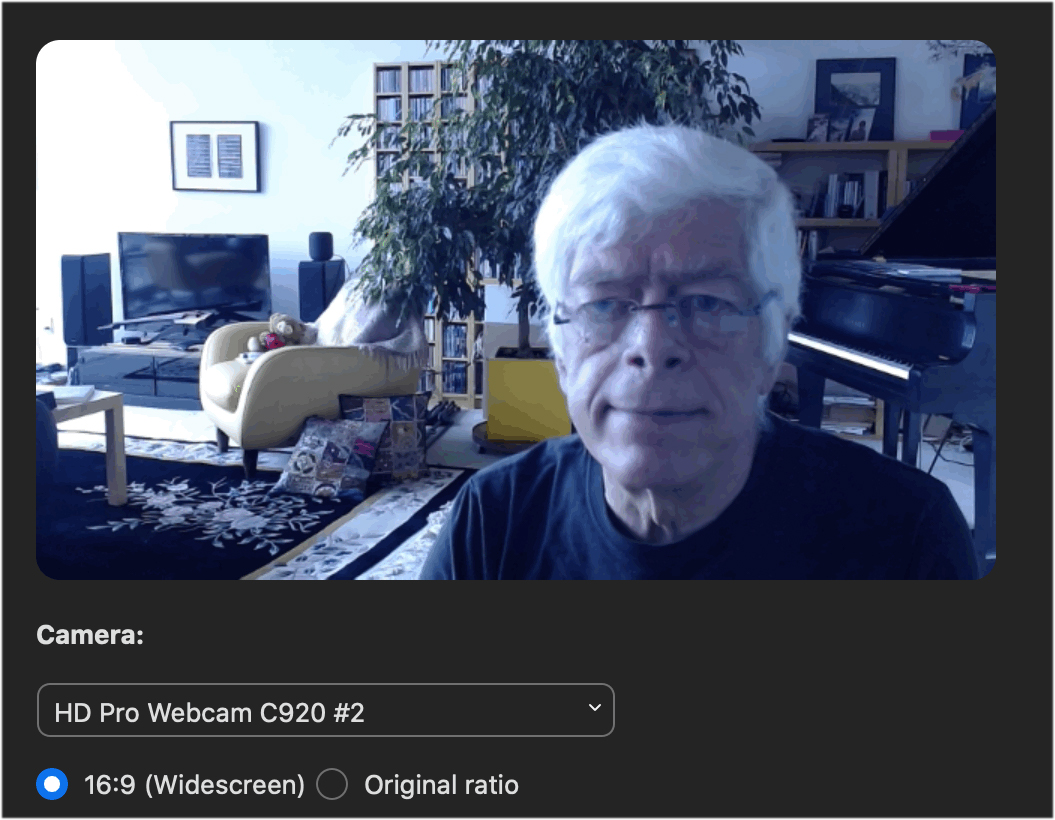 We've been struggling with the color on Logitech C920 and C922 webcams recently. (Preparing for a big international conference in November when the cameras will be in around-the-clock use.) Initially each camera had a nice color balance, but after a few days each of them acquired an "underwater" blueish cast, and everything that should have been white in the photo turned a spooky underwater blue!
In part this is due to where we have located our webcams — they're in rooms with good outdoor light, but no direct sunlight, so the ambient lighting is poor because of all the blue skylight. But the cameras over-emphasized the blue. They were trying to auto-correct, but slewed way too far blue. Instead of compensating for our blue light, they were over-emphasizing it. Today we solved the problem!
The Camera Settings App
Logitech provides a Camera Settings app (for Mac OS in our case) that you can install to modify the way the camera sees things. (Download from > logitech.com/support/C930c ) Download it and install it on the computer, then connect your camera and fix its settings.
The app exposes five settings under its Advanced tab (see screenshot). The adjustment we needed was to Auto white balance. Turning it off (the little toggle switch), and then adjusting the color temperature (the xxxxK value) fixed our cameras so they produce a pleasing color output under various light conditions. That's pretty much it.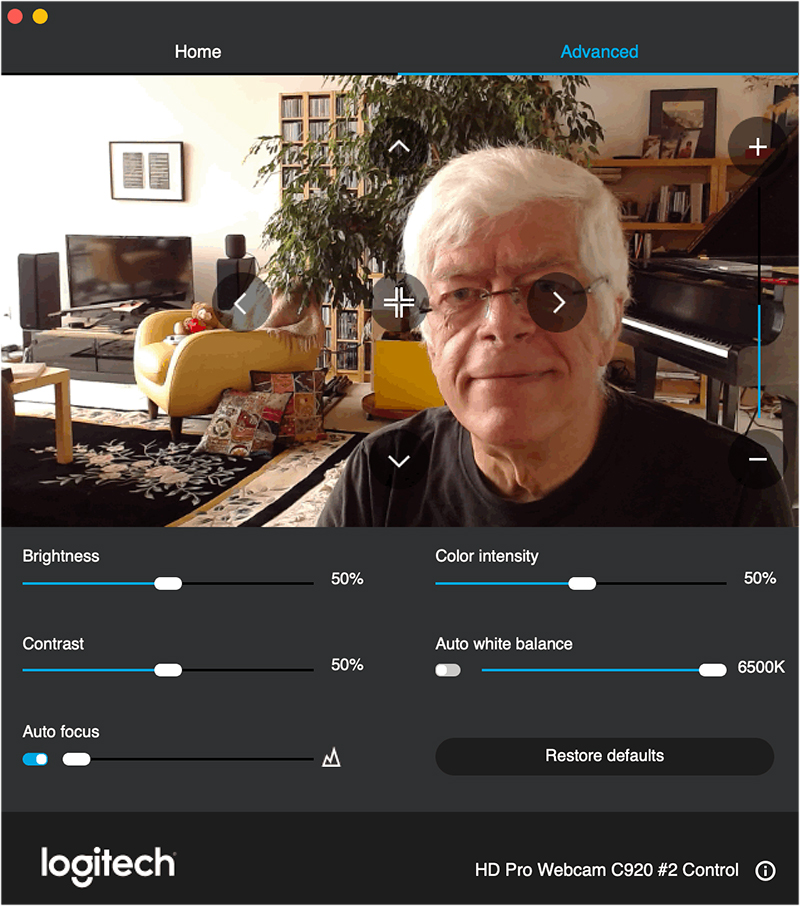 In our case, I had to turn it all the way to 6500K to get a pleasing effect in daytime lighting conditions. At night, with incandescent (or LED adjusted to incandescent color temperatures) we have to modify it, but honestly it's so easy to use the Camera Settings app that we can set it once for each online session and let it run.
The other adjustments do what you'd expect, and we have not needed to fiddle with them, as our problem was just the blueish cast — which is now gone!
C920 users
This worked for both our Logitech C920 and our C930 cameras, even though the C920 support page doesn't give you a path to download this software, and even though Logitech does not list the C920 as a supported camera for this app. So if you're using a C920, be sure to go to the support page for the C930 to download this software. It won't let you pan or zoom (features of the C930), but you can fix the color.)