I've continued my experimental use of a couple of tools for offline blogging. My friends think I'm online all the time, I'm sure, but I find that there are long periods – sometimes as long as a couple of weeks – when Internet connectivity is quite difficult to obtain. And during those times, it seems, I am most prone to be writing up experiences or discoveries and making blog entries. So it becomes crucial that I be able to compose a blog entry, including photos or graphics, while I'm offline.
I already introduced you to Flock, which I'd call a "browser on steroids" since its core raison d'être is to browse the web, but Flock contains additional tools that include a blog-entry-creator that's not too shabby. The Flock team calls it "The Social Web Browser" and they describe it this way… "Flock
is an amazing new web browser that makes it easier to share media and connect to other people online. Share photos, automatically stay up-to-date with new content from your favorite sites, and search the Web with the most advanced Search Toolbar available today."
Now I've picked up an evaluation copy of ecto and have used it to create a few posts. And I like both the process and the tool.
Ecto runs locally on my computer (Mac or PC – use both). Since it's not web-based, I can run the program and create or modify blog posts without being connected to the Internet.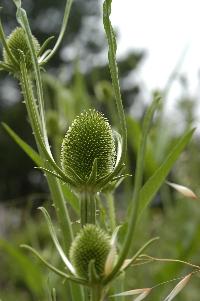 How strange it seems to me that I'm thinking and talking about the difference between a program and a web service! When I first started computing in the 1960s, programs were all we had, of course, and they lived on decks of punched Hollerith
cards. That's what we did – we were programmers. In the early 1970s, as the Internet was first winking into existence, we went online and could connect various computer terminals – like the trusty Teletype model ASR-33 (see Wikipedia entry) – to our (USD) $3 million computer at the university. That was, in fact, one of my major responsibilities – maintaining online communications to the mainframe
computer. Doing things online when I was at home meant lugging a "portable" Texas Instruments thermal Teletype-equivalent terminal home with me, setting it up down in the basement (because it was noisy) and then monopolizing the telephone connection for hours on end. Oh, just like AOL users on dial-up, right? But since microcomputers didn't exist until 1975, we didn't have the option of really working offline at home. And you couldn't legitimately own and use a non-Bell System modem at that time unless it was
"acoustically" coupled to the phone line. Then in the 1990s we ended up transitioning so that more and more time was spent with our computer(s) wired into the network and communicating.
Ecto gives me that critical ability to work offline and later on upload the new blog entry. So, what convinced me to try ecto and then to keep using it? (for a week at least…)
Version for Mac OSX and version for Windows [I have clients who use each of these systems, so I have to be able to recommend products they can both use];
Works well with WordPress except for one glitch that required changing a file in my WP installation;
The program's been around since 2003, when it got a "4.5 mice" rating from MacWorld magazine
Easy drag-and-drop of photos or graphics files into the editing window (Mac only); resizing of photos; vspace and hspace "standoffs" easily changeable;
Photos and graphics can be fully manipulated locally and don't have to be uploaded to the server until you upload the blog entry later on when you're connected;
Has both a visual editing mode and a full HTML mode so I can do what I want, but also do it easily when I don't need to tweak HTML;
Sucks down existing blog entries from the server so i can edit them even if I created them online, or thru Flock or other mechanisms – (because the Movable Type API is used as a standard for WordPress blog manipulation);
Online support forum seems to have answers to most questions and problems – though some are tricky and one recent bug required going and changing the XMLRPC file in my WordPress installation – the developer of ecto didn't provide the solution (I paraphrase his answer – "its a WordPress bug so you have to ask them to fix it"), but ecto's users did find a solution and post it.
The ecto bug? The XMLRPC file used by WordPress has to be modified. If you have access to your WP source code on your server then you can do it yourself.
So far so good. One week and counting. I'm still having fun with it, and it's way faster than editing online. At this point I most definitely recommend ecto.
At [USD] $17.95 for the first copy, and 50% off if you buy a second copy for "that other" platform, this is a good deal.
[composed and posted with ecto]