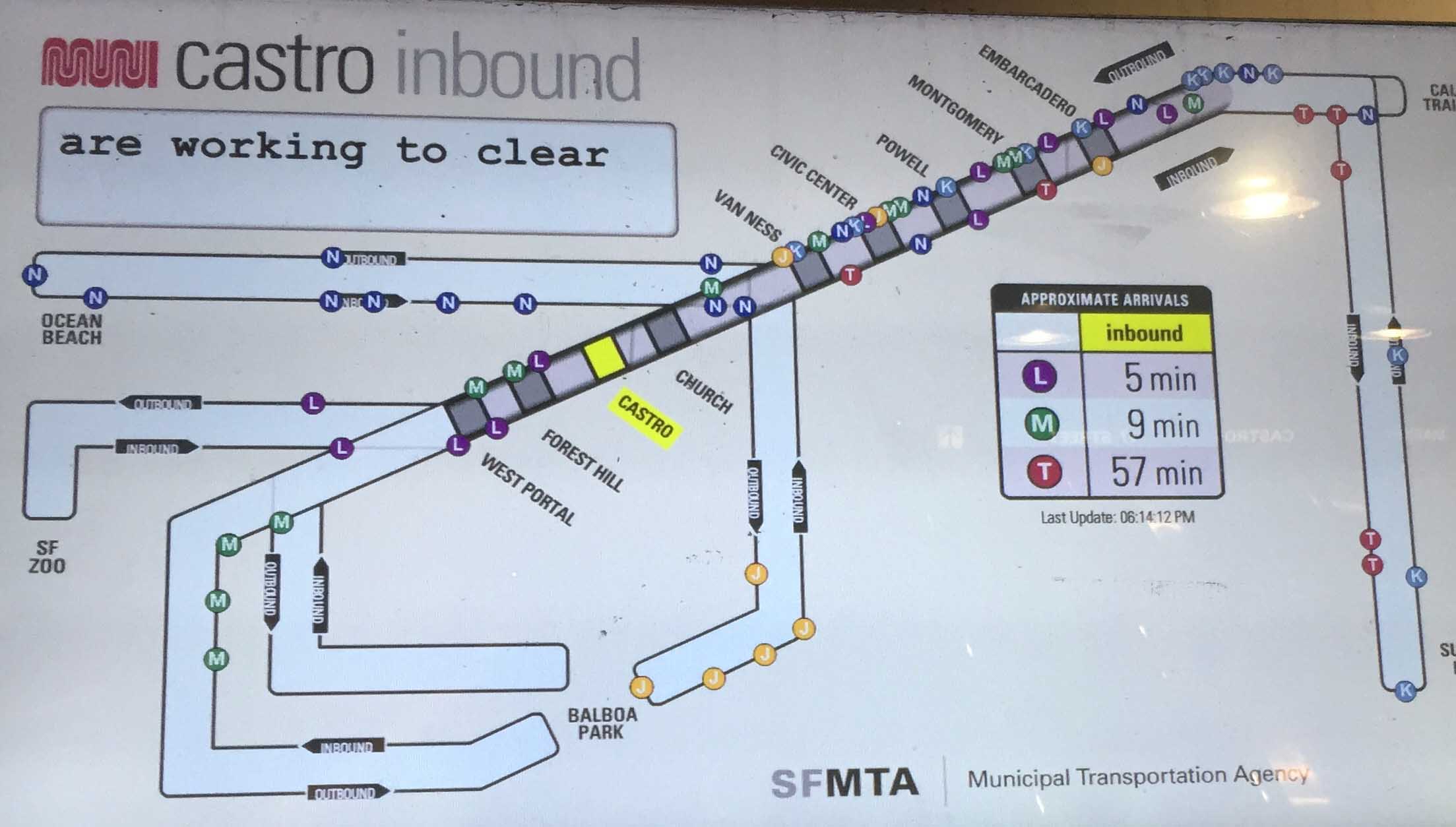 The San Francisco Bay Area comprises many cities, two of which, Oakland and San Jose, are larger than San Francisco itself. San Francisco has a rapid-transit system whose central backbone is a half dozen routes on which light-rail-vehicles [LRVs] ply the streets and a single-track (in each direction) subway under Market Street. The subway is called the MUNI Metro.
In the subway stations, an automated display shows commuters the position of trains system-wide. (A "train" is one or two articulated cars coupled together.) Your station is in bright yellow. Trains are represented as little colored balls containing the route designation J, K, L, M, N, T (and at times a shuttle "S" which runs only underground). The other day there was some kind of failure at one station (Van Ness) outbound (toward the left, on the upper line in the photo), causing trains to back up almost nose to nose all the way down the Market Street subway. Stations are the gray rectangles "VAN NESS" etc. and stations are about 4 blocks apart.
There were 24 trains backed up outbound at this time in less than a 3-mile stretch. Just remarking on this because I've never seen a backup like this one. Wild!