When you're preparing for an online interview (Zoom, Skype), there are a few things you can do to really help it be a truly professional shoot. These tips are for both the interviewer and the interviewee. And they are the tips I suggest to interviewees on the Exploring Leadership podcast.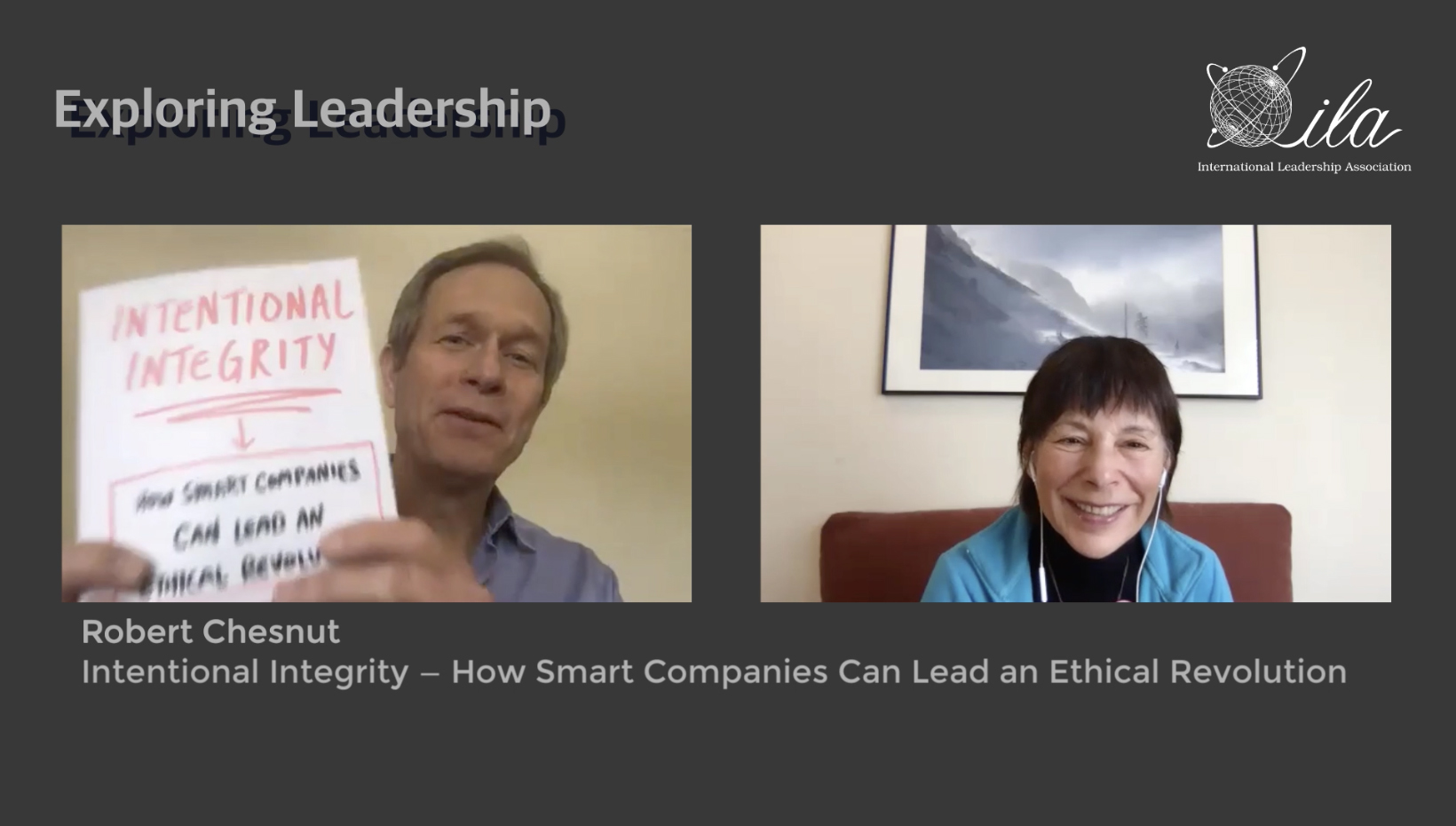 °    Pick a quiet room. Any conversations around you, open windows with conversations, or traffic noise, will be distracting. (Traffic particularly tends to create "rumble" while you're recording.)
°   Use earbuds or a headset that contains a microphone, if possible. This brings the mic closer to your mouth and yields better sound than using your computer's microphone. Earbuds or earphones also reduce the possibility of echo or feedback.
°   If you must use the computer mic, then remember not to type or fiddle on the keyboard during the shoot, and try not to rustle papers or tap the table, as the microphone will pick up these sounds.
°    Avoid echos and reverberation by picking a room with very little echo. Carpets reduce echos. Drapes or window blinds reduce echos. Partitions reduce echos.
°    Find a comfortable chair (without a high back) and position yourself against a flat, light colored, solid wall, facing the computer straight on. You should be about 5 feet (just under 2 meters) from the camera. Looking at the zoom video preview, center yourself and make your head take up about ½ the vertical space in the picture. Eliminate sharp lined objects that might be behind you — they can be distracting — things like kitchen clutter, bookshelves, or windows looking out on passersby.
°    If possible, have light coming at your face from the front. A table lamp works. A window opposite you works. A window behind you is likely to be terrible. Basically you want the background and your face to have the same amount of light, so you may have to experiment.
°    Adjust the camera angle so it is looking "straight" at you. i.e. Not like it's on your desk and you're peering down into a well. If necessary, put your laptop computer up on a few books to raise it. It should be approximately at the level of your mouth or eyes, not looking up like a bug on the rug.
°    If you're "filming" with a phone or tablet, it's even more important to set the device up on a pile of books, or propped against something, to hold it steady. Do not attempt to shoot hand-held unless you wish to induce nausea!
Ready to go!