In my quest to find better ways to deliver training and learning around the world, a suggestion from a colleague has turned into a unique distance-learning solution.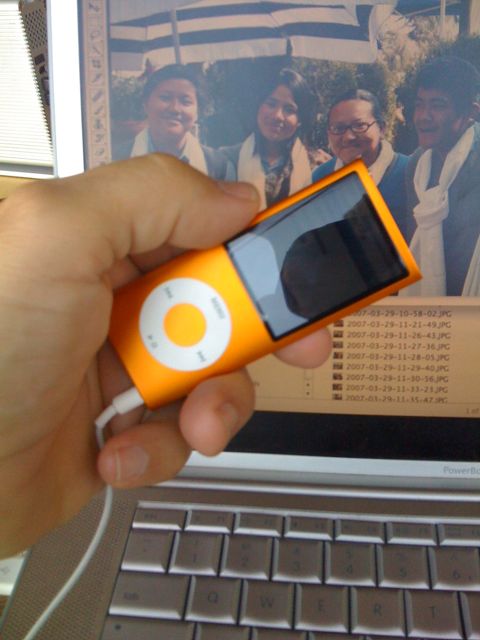 We've put about 6 hours of video recordings from our teacher training session onto an iPod Nano in MPEG4 format, and the Nanos are being carried to teachers in countries where Internet connectivity is thin or doesn't exist.
And we've added a couple hundred photos, and videos produced by our first year participating schools.
In a subdirectory on the Nano, accessible from a computer, are copies of various documents that may also be useful to teachers and Project Happiness leaders.
As time goes along, we will add more video, including video from more schools, and more documents that teachers can modify and share. The Nano should be able to hold about 20 hours of video.
The Nano can also drive a regular (NTSC or PAL) television monitor, so it can be used with a group of teachers.
And when everyone is trained, the device can be initialized and then loaded with your own tunes or local video. (We supply a set of backup CDs that can be reloaded onto the Nano from a computer if desired.)