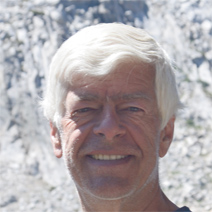 It has been my plan to make several trips into the Yosemite wilderness this summer in order to visit some places I've never seen before. Most tourists have seen Yosemite "Valley" and many have seen Tuolumne Meadows. Access to the wilderness areas is controlled by a "permitting" process that limits the number of people who may enter on a wilderness trailhead each day. There are a couple dozen trailheads, and they have quotas of one to two dozen camper-hikers per day per trailhead. Once you're into the wilderness area, you can pretty much go where you desire, as long as you have the energy and the food.
Jeff Goldsmith, who has made many of these trips with me and the group, was the only one with a full week to spare this summer, so he and I made this journey, which we called "27.1" because it's the first hike of the 27th year that I've been doing this.
The photo gallery shows some photos taken along the way. My Yosemite page contains most of the trips taken in the last 10 years.
This year's trip was highlighted by the following events and observations:
We attempted to cover 10+ miles per day. We could actually only cover  8 miles on average due to the excess weight ("hobbies") we were carrying. It is important to recognize these limitations early on and adapt the schedule!
The amateur radio hobby was a bust this time for two reasons. Although I had a five-watt transceiver and a nice antenna, I wasn't able to make a single contact on any band because conditions were pretty bad. I'll have to check further into whether it was an antenna issue or an output-power issue. The second problem was that this hobby accounted for over eight lbs in my pack, which really slowed me down.
The photography hobby needs to be scaled back. My Nikon D7000 camera works great, but it's a heavy beast, weighing in at something over two lbs, and it's hard to carry on the trail, since it really has to be fastened to the chest strap on the pack and it still bounces around significantly. A camera weighing a few ounces would be much better. In all I was probably carrying upwards of 10 lbs of such hobby gear that was not necessary for this trip. My pack weight was 44 lbs and could have been 34 if I hadn't carried the extra gear. (This included 11 lbs of food, which was also excessive.)
The Pacific Crest Trail hikers were friendly and are in general an outgoing group. Ran into more than a half dozen every day, and most were hiking from the Mexico border to the Canadian border. Many had been on the trail since April or May this year, with a few down-days (they say "zero days") along the way. Most of them were covering 20 miles or more each day. We were on the PCT every day except for the time in Matterhorn Canyon.
Matterhorn itself is a long ways in. I figured about 35 miles from Tuolumne Meadow. That's just too much for slow and heavy-pack hikers to cover in three days, especially given the 3000+ to 4000+ ft elevation change on the last day going toward Matterhorn. So we just relaxed once we realized we wouldn't make it either to Matterhorn or around the loop I had charted out in advance. We adapted and enjoyed the area.
There are great lakes along the trail. Miller Lake, where we spent the 2nd and the 4th nights (see top photo), is a wonderful little lake and is warm enough to comfortably swim in with few mosquitoes. McCabe Lake, which I've visited before, is more than two miles off the PCT and thus not on the itinerary for most PCT'ers, but we spent a night there and it was a great place.
After accounting for limitations and changing the plans, it was a memorable week-long trek.