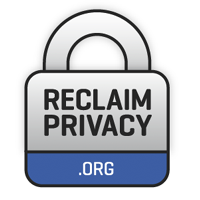 Neat idea – although ReclaimPrivacy.org has gone away, you still may want to scan your Facebook privacy settings to see exactly how private you might not be! Comparitech offers to guide you through this. Try it out.
Comparitech's page also describes privacy issues you might want to address on google (gmail and google+) and suggestions on avoiding tracking in browsers. I thought I had most everything set pretty well on my Facebook account, but I was a bit surprised at my results (back in 2010). The old ReclaimPrivacy piece of code could fix the settings for you, but yes, you can do it all yourself if you just follow all the steps.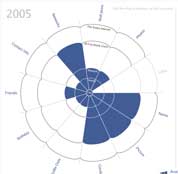 A nice visualization of the erosion of privacy on Facebook is available from Matt McKeon. It covers the period 2005 to April 2010.