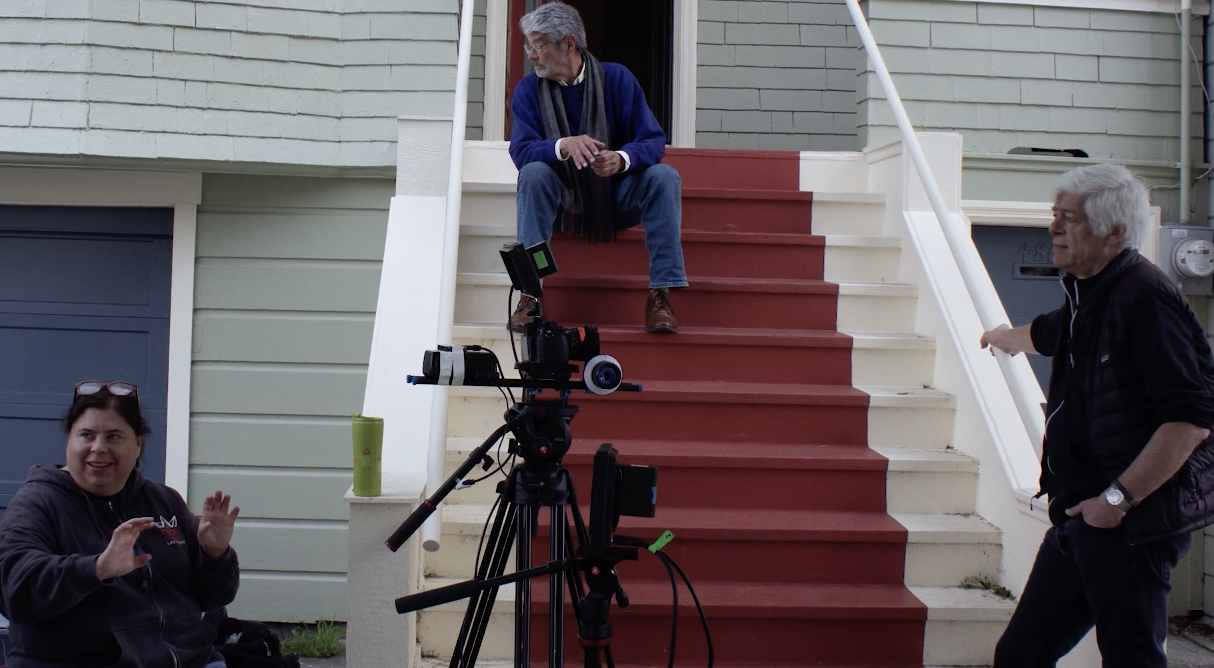 Indulgence is a 20-minute indie film by producer Leo Maselli. It's one of the segments of a compilation film CA Shorts, all of which are being shot in 2019, and it will be released in 2020.
The team completed the shooting of Indulgence early in 2019 (after postponement due to too much smoke in the air late in 2018). This week I saw the first rough cut of the film. I already wrote most of the music for Indulgence, and the next task is to cut-to-fit and add incidental music for this segment.
As part of the promotion and documentation of how we made the film, Erik Parker interviewed me about the creation of the music for Indulgence. Without comment, here's that interview that he and cameraman Jason Fassler captured.
A Sonic Indulgence from Erik C. Parker on Vimeo.